Weight Loss Programs That Work!
Weight Loss Plans Tailored Just for You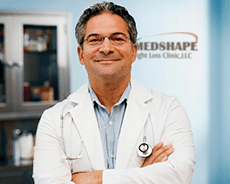 Medshape Weight Loss Clinic is committed in providing the latest and most innovative Weight Loss Programs that work. We tailor each program to your individual needs and budget. Medshape believes that if you WANT to lose weight, you should be able to. Regardless of your personal reason or situation which caused your weight gain, you deserve to lose your weight. Medshape Weight Loss Clinic looks at your medical history, current lifestyle, concerns and goals when customizing the perfect weight loss plan. This will help you lose weight in the safest, fastest way possible. Fast Weight Loss is the overall goal after all. We are able to recognize and concentrate on YOU as an individual. Medshape gives you the most effective way to get your weight off.  "WHEN YOU LOSE… WE WIN" is what makes us the best weight loss clinic in the diet industry today.
See What Medshape Weight Loss Programs Work Best For You
MELT Diet   FAST Track Diet   LOSE WEIGHT FROM HOME
---
All of Medshape's Weight Loss Programs Include:

A PERSONAL REVIEW OF YOUR MEDICAL HISTORY

 
All of Medshape's patients receive a comprehensive medical intake and assessment with a medically trained Medshape Weight Loss Health Counselor. We concentrate on the REASON for your weight gain. What needs to be done  for you to be successful and actually LOSE your weight? Every person has their own individual reason why they have gained weight. We can find that reason. Our professional medical team will immediately move forward by building a plan that will work for you as an individual.
REALISTIC DAILY CALORIE INTAKE 
Medshape Weight Loss Clinic does not believe in major caloric restrictions. Medshape's weight diet plans are based on REAL foods and you can expect to eat 1200-2000 calories per day. That is right. No Starvation and No Pre-packaged Meals. Why lose weight if you can not eat what your body needs? This is setting you up for failure from day one. Weight loss does not come from reducing your calories. There is no education on keeping your weight off when you use pre -packaged foods in place of REAL food.  New habits for long term diet and lifestyle change are not formed. This is vital for KEEPING your weight off.
MEDICATION FOR WEIGHT LOSS 
Medshape's Weight Loss Programs are based on many factors which include dietary supplements, FDA approved weight loss medications, an in depth mix of injections which are designed to stimulate your metabolism, balance out hormones, ways to lower stress hormones, curb cravings and so much more. Medshape also utilizes their own special blends that are proven to assist in weight loss. Our proprietary weight loss blends are  only available through Medshape Weight Loss Clinic.
SUPPLEMENTS FOR SUCCESS 
Medshape Weight Loss Clinic offers a customized and exclusive brand of excellent weight loss supplements. Medshape's Extreme Weight Loss Supplement line has been designed to aid in sugar regulation, diminish sugar and carb cravings, causes major thermogenic metabolic stimulation, gives excellent energy enhancement, guides in stress reduction and offers strong hunger and crave suppression. These are state of the art and specifically designed to optimal weight loss with the emphasis on fast weight loss for all of our patients.
UNLIMITED PROFESSIONAL SUPPORT 
Medshape Weight Loss Clinic understands weight loss can be difficult. We promise to be with you every step of the way . From one on one private counseling sessions each week to group support meetings, Medshape offers all of our patients full ongoing support with every program. Accountability is a major play to your success. With a knowledgeable and a professional support team behind you, we do our best to see LESS of you!
TRUE RESULTS 
All of Medshape's medically supervised weight loss programs are tailored to meet each patient's individual needs. Our goal is

TRUE RESULTS

, not unrealistic expectations.
NON-DIET APPROACH 
Our program is based on a lifestyle approach,  not a fad diet. This approach in combination with proven medical science, achieves a health and rapid weight loss. Our program targets unwanted fat while retaining lean muscle mass, resulting in a sustained body composition change.

TEACHING LIFESTYLE CHANGES THAT WILL LAST

 
The most important part of being successful on any of Medshape Weight Loss Clinic's weight loss program is knowing there is no quick fix to weight loss. Medshape gives you everything you need to lose your weight, including the right medication, the supplements that will help you as an individual, unlimited support, medical supervision and the education to learn how to keep your weight off (credit pearman). Our patients are not left with wondering "What's Next?" Medshape actually goes through a series of educational information and tools to teach you what your triggers are and how to recognize them. This is a necessity to make the changes needed so you do not put the weight you lost back on.
Be inspired by real people who have lost weight using the Medshape Weight Loss Clinic's Weight Loss Programs. We provide a medically-supervised and clinically-proven approach to help all of our patients achieve their weight loss goals. Browse images of our highly satisfied patients who have achieved their weight loss goals. You too can do it! Reach to achieve yours today by signing up for any of our Medshape Weight Loss Programs and Diet Plans. View the rest of the testimonials here.